By Cato | Free Think U Foundation is proud to announce another one of its most recent scholarship winners, Shuree Hoffman, a 37 year-old from Arlington, Washington.  Shuree was among the top ten winners in Free Think U's CollegePlus Fall 2012 Scholarship Contest and was awarded 2 free online courses from CollegePlus in addition to a Kindle Fire HD.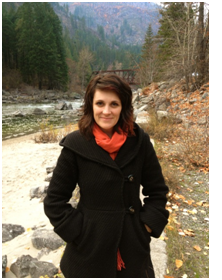 Shuree joined the competition late, but managed to finish all 9 Free Think U course experiences and jumped up the leaderboard in the last week of the competition. Perhaps even more remarkable is the fact that Shuree was able to complete the courses while simultaneously completing coursework for her Master's degree and managing a household.
With 20 years of business experience, Shuree decided to return to school later in life to finish her degree in order to move toward more business consulting and pastoral consulting. Shuree said, "I have a passion to see Christian leaders with real answers and strategies from the One, emerge in the business and political world and bring practical solutions to the problems we face."
In addition to taking her boys to soccer games and serving as "mom" and "wife,"  Shuree is working towards her Master's degree in Practical Ministry through Wagner Leadership Institute and will  be enrolling in CollegePlus.
Commenting on her Free Think U experience, Shuree said, "I think there are many 'Free Thinkers' in this world, but quite honestly the Politically Correct voice is so loud many people do not know how to respond to the onslaught of 'expert opinion.' Free Think U gives voice to the other side of an opinion and can give a logical and practical counter argument to neutralize the rhetoric of the PC movement."
"We are excited about rewarding Shuree's efforts as scholarship winner, wife, mom and champion for the Great Conversation. Shuree has a very unique story, and we are proud to support her and others who choose to be in the arena," said Jim Van Eerden, FTU's Dean.